HOME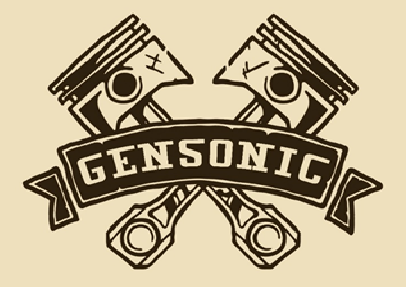 Team GENSONIC is the official Formula Student team of Guru Nanak Dev Engineering College, which was founded in 2013 by students of Mechanical Engineering with a vision to compete at the Formula SAE Competitions held annually by the Society of Automotive Engineers (SAE). The team participated in 2014 Edition of SUPRA SAEINDIA held at Madras Motor Racing Track, Sri Perumbudur, Chennai from 17-20 July, 2014 (www.suprasaeindia.org). Currently the team is gearing up for 2015 Edition of SUPRA SAEINDIA.
What is SUPRA SAE-INDIA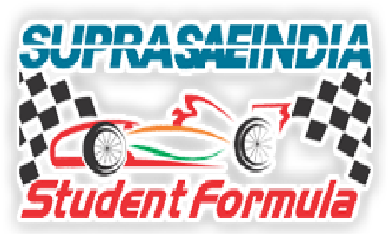 This event provides a real world engineering challenge for the SAEINDIA Student members that reflects the steps involved in the entire process from design and engineering to production to marketing and endurance. It presents the Under Graduate & Post Graduate Engineering Students the task of designing, modelling and fabricating a formula type racing car. The concept behind SUPRA SAEINDIA 2014 is that a fictional manufacturing company has contacted a design team to develop a small Formula style race car. The prototype is to be evaluated for its potential as a racing car. The target marketing group for the race car is the nonprofessional weekend autocross racer. Each team designs and produces a prototype based on well laid down rules & regulations. The project fuels the exuberance of the youth by providing teams a platform to test their mettle, giving them a pragmatic exposure to real world challenges as faced in the industry. Students realize their talent through such an experience, making them proven candidates for the future as technocrats, entrepreneurs, designers, innovators and leaders. This helps the objective of bringing out student talent to serve the nation for the years to come, in fulfillment of the Automotive Mission Plan (AMP2016) a dream to make India an International Automotive Hub.
PRATHAM
'Pratham' is the name of the car developed for SUPRA SAEINDIA 2014 by our team.



Vehichle Type: Formula Prototype Car
Engine: Honda VFR 400cc (59 bhp, 39 Nm)
Steering: Rack and Pinion
Suspension: Push Rod Actuated Suspension(Both Rear and Front)
Tires: Yokohama 175*65 R13
Body Panel: Fiber Raisin Plastic
Impact Attenuator in the front Protection against Crash.

TEAM
Sanchit Dua(Team Captain)
Gurmandeep Singh Sootdhar
Uday Sehgal
Ekansh
Arhant Rai
Amandeep Singh
Ishpreet Singh
Arjun Ahluwalia
Sandeep Singh
Raghav Sharma
Gopal Sharma
Jaspreet Singh
Sonu Kumar
Vishnu Kumar
Prakram Attry
Mohit Chawla
Rohit Roushan
Harjot Singh
Jagmeet Singh
Harshmeet Singh
Amuldeep Singh
Tanshika

SPONSORS 2014
Get To Know Our Sponsors That Support The Team